Join CAPA and help us :
Work to get the JFK records
Petition Congress and the National Archives to see to the enforcement of the JFK Act, hold public hearings on missing and destroyed records and ensure the October 2017 date for release of the last records is met.
Sue the government to locate and obtain the release of all assassination records – including the records of the CIA, Secret Service, ONI, NSA and WHCA.
and much more...

Join CAPA Today →
CAPA Advocates Disclosure On Political Assassinations
Americans deserve prompt and thorough disclosure of the facts surrounding the nation's major assassinations, according to a new research group on the occasion of the annual "Sunshine Week," celebrated by open government advocates beginning March 13.
As an initial goal, Citizens Against Political Assassinations (CAPA), a non-partisan umbrella group, seeks withheld records pertaining to the assassinations of President John F. Kennedy in 1963, and the Rev. Martin Luther King, Jr. and Senator Robert F. Kennedy, both in 1968.
"CAPA seeks release of the remaining JFK records with a minimum of redactions, which can obscure vital information," said CAPA Chairman Cyril H. Wecht, M.D., J.D., a prominent expert in forensic pathology for five decades. "We shall also file Freedom of Information Act requests and similar legal actions to enforce the law and undertake public education efforts to show the importance of disclosure to new generations." Wecht is a consultant, medical school professor, author, and former county coroner for two decades in Pennsylvania.
The JFK Act of 1992 exemplifies one major CAPA initiative especially congruent with the goals of Sunshine Week and other open government initiatives this spring fostered by the newspaper, broadcast and library leaders along with concerned citizens. The JFK Act requires federal release of records on the assassination of President Kennedy by October 2017. The president of the United States at that time will be responsible for enforcement.
"Especially in the midst of the 2016 presidential election cycle," Dr. Wecht said, "this week is a key time to foster public confidence in government by building public support for document release and other 'sunshine' goals. Time is running out to do something about the horrific JFK crime and cover-up. There is power in numbers. We hope you will join us in this worthy endeavor to bring truth to the American people."
Build a Community
Contains both catalog information (hundreds of major books, videos, etc.) and interpretive essays, here.
A Message from the Chairman
Over 50 years have passed since the Warren Commission... read more
Help Safeguard Democracy
CAPA promotes the transparency of judicial proceedings concerning assassinations.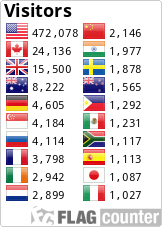 New Resources
Mail address:
P.O. Box 7641
Lancaster, Pa. 17604-7641
CAPA Mission Statement
We oppose the use of political assassination as a means to obtain or maintain power and are committed to support those who determine the truth, seek justice, and educate people on the dangers assassination poses to our society.
Political assassination is the most serious threat to democratic government and it occurs somewhere every day, usually as a convenient means of maintaining and controlling power. That's why it is important to support those who focus on and study political assassinations as a tactic that must be opposed.
We want to live in a country where murders will not go unpunished and where the democratic processes cannot be frustrated by individuals, agencies or organizations who oppose the popular will and violate the Constitution.
Five decades of independent research have demonstrated that the American system is unable to effectively address crimes that have the potential of exposing groups with radical and socially explosive motives. There is strong evidence that lead key decision makers compromised investigations and manipulated official conclusions at both the state and national levels. Examples of such compromised legal inquiries include the assassinations of John and Robert Kennedy, Dr. Martin Luther King Jr. and Medgar Evers as well as domestic terror attacks, such as the Oklahoma City bombing and 9/11. Read more...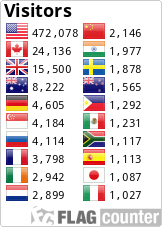 "When powerful organized interests conspire to remove those leaders who
threaten them then the very core of democracy is compromised." - Philip H. Melanson, Ph.D.